Quick filter for RSI alerts and days counter for oversold & overbought stocks
In this small update I've added alerts filter for those with large number of tracked stocks, like myself 🙂 Being able to quickly filter out all oversold and overbought tickers proved handy. One click of a button shows you all the stocks that might need a closer look.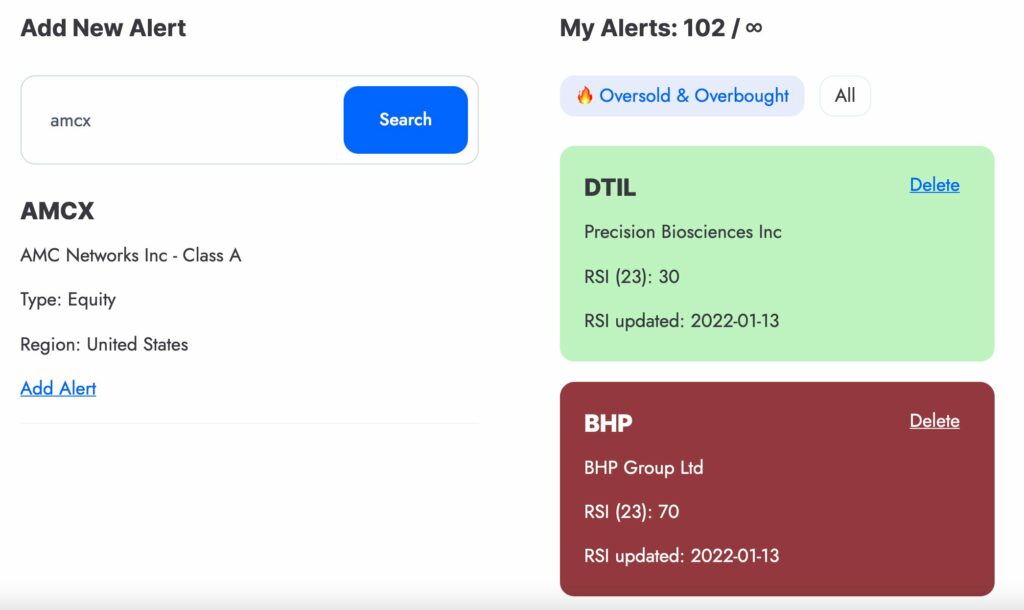 Another new thing, which is probably even more useful is a day tracker for oversold or overbought stocks. Now you don't just receive an RSI alert each time RSI is above 70 or below 30, but also can see for how long it stays this way. Sometimes a stock is overbought and keep getting higher so it might be wise to wait, but not too long.
Only trading days are counted and the counter resets every time a stock's RSI becomes normal again.